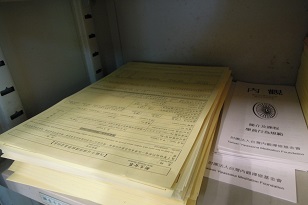 Be sure to review the Code of Discipline for the courses in Vipassana Meditation before applying for a course. Please leave a valid email address in the application form to receive notifications and confirm your application.
After reviewing the Code of Discipline for the courses in Vipassana Meditation and checking the course schedule, you may then apply for a course.
The course registration for students and service are available 3 months ahead of the course. Unless noted otherwise, course instructions are given in Mandarin / English.
Applicationa for all courses will open around 9:00 Taipei Time (UTC/GMT+8) on scheduled open date.
A student may apply for only one course at a time in Taiwan regardless of the centre location or waiting list status, a minimum of 10 days interval is required between two 10-day courses.
Initial notification
When your application has been accepted, you will receive an acceptance/confirmation email providing further information and travel directions to the centre. If you are on the waiting list, you will receive a waiting notification.
It may take at least a few days or even longer before receiving the notification, due to the large a mount of applications
Double Confirmation
Applicants on waiting list will receive a letter requesting a reconfirmation of your seat on waiting list 28 days before the starting date of the course. 21 days before the course, people who are accepted to the course will receive an email asking for reconfrimation for your attendance . Please reply the message as soon as possible to keep your seat in the course or on the waiting list.
If you have to cancel your application at any time, please let us know as soon as possible as there are many people on the waiting list.
Please check your SPAM/JUNK or you may miss the correspondence from the course you applied.
All courses require Dhamma Workers - old students who help ensure the smooth running of the course. To apply to serve on a course, just select the course from the course schedule and apply for 'Dhamma Worker'.
Further information about Dhamma Service can be found in Old Student website.
Old Student means you've completed a 10-day course with S.N. Goenka or any of his assistant teachers.