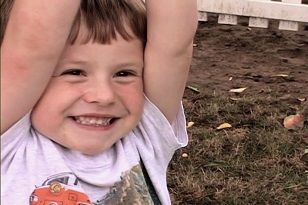 Courses for Children and Teens
Anapana is a simple technique that helps students calm and concentrate the mind. Regular practice of the technique gives many other benefits: Improved concentration and memory, Increased awareness and alertness of mind, More self-confidence, Greater capacity to work and study, Increased goodwill for others
An introduction to Anapana meditation
Anapana is the observation of natural, normal respiration as it enters or leaves the nostrils. It is a simple technique that helps calm and concentrate the mind. In addition, Anapana helps children to better understand themselves and how their minds work.
Courses are specially adapted for children and teenagers to learn Anapana meditation. Before applying for a course, please read Code Of Behaviour.
Aims of the course
Anapana is a simple technique that helps students calm and concentrate the mind. Regular practice of the technique gives many other benefits:
Improved concentration and memory
Increased awareness and alertness of mind
More self-confidence
Greater capacity to work and study
Increased goodwill for others
Teachers of the course
S.N. Goenka was recognised as one of the world's foremost teachers of meditation. He began conducting Vipassana courses in India in 1969 and in 1979 began teaching in other countries. Since then he has conducted hundreds of ten-day courses, and appointed more than 800 assistant teachers who are conducting Vipassana courses in centres and rented venues worldwide. The programme of Anapana courses for children has been running since 1986 and thousands of children in India and around the world have participated. Specially trained Children Course Teachers oversee the courses assisted by other meditator volunteers all of whom are correctly certified to work with children.
Course finances
In keeping with the Vipassana tradition, all courses are run solely on a donation basis, and are therefore free of charge.
All expenses are met by donations from those who, having completed a course and experienced the benefits of the meditation for themselves, wish to give others the same opportunity.
In this spirit, children and parents may give a donation at the end of the course if they wish. Any donation should only be what the giver may comfortably afford.